Warehouse Removals
Sustainable Office Solutions are experienced in disassembly of pallet racking and removal of office furniture and waste. We can complete any project both large and small.
Services Include:
Supply of forklifts to bring down pallets ready for collection.
Supply of Scissor lift for the safe removal of the pallet racking.
Recycling of all assets no longer required.
Grinding down dyna bolts on the floor.
Delivering pallet racking to a new location.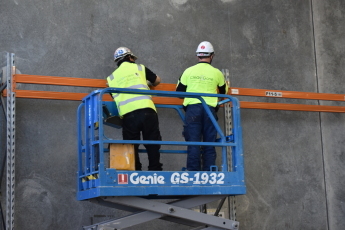 Email Us
Please enter your details below to contact us via email.
What Our Clients Have to Say
I wish to pass on my gratitude and appreciation to both Isaac and Ash for the efficient, proficient and quite obliging manner displayed by you both in delivering my furniture.
I ventured into your warehouse with the intention of purchasing a paper shredder machine and walked out with the entire office fit-out required to establish my business.
The manner in which you conduct yourself and business dealings are to be commended and I can assure you that you are the first call for any future office requirements.
John Delphin - Delphin McRae & Associates